CHRISTMAS LIGHTS FOR SALE
The following Christmas lights are all genuine and original. They would originally have been hung with wire and a small night-light or candle inside would provide illumination.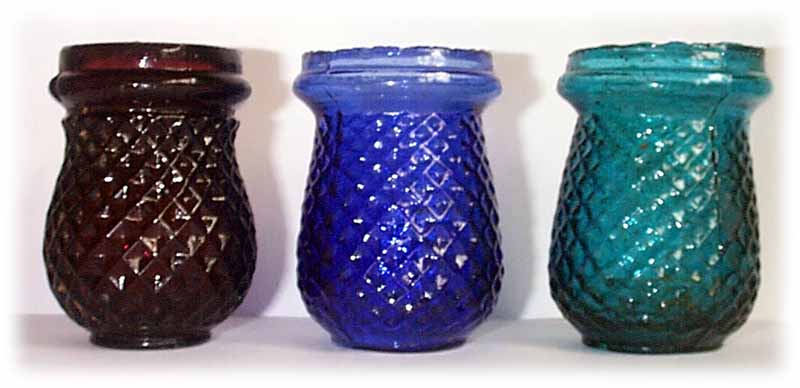 1. STUNNING deep amethyst light in familiar diamond pattern - gorgeous color. Only $40
2. RARE mid blue light in the diamond pattern. Surprisingly rare color - harder to find than cobalt blue. $35
3. FANTASTIC LIGHT in a shade I would attempt classify as between TURQUOISE and TEAL GREEN. Never had this color before. Buy this one while you can - you wont see many more !! $40
ALL prices inc postage by air to the USA and CANADA . ALL prices are FINAL
MORE Christmas lights coming very soon. Remember we act on your wants and wish lists and if you collect lights, just tell us what you seek. You can order lights or just get in touch via the hot e-mail link below. You can navigate back to the main Bottle Shop Page by pressing the back button.
E-mail for orders Bygonz@yahoo.com