HAIR BOTTLES FOR SALE
There are a good number of hair bottles available in the UK. These include various bottles which have the magic word "Hair Restorer" plus many other types. A full range of colours is available - cobalt, brown , green, aqua, clearglass and even milkglass. It must be said that in the UK green hair bottles are a considerable rarity as so few exist. Here then are just some hair bottles for your perusal and possibly for your collection.
BROWN / AMBER HAIRS
1. Brown KRINKS MC HAIR RESTORER (MC stands for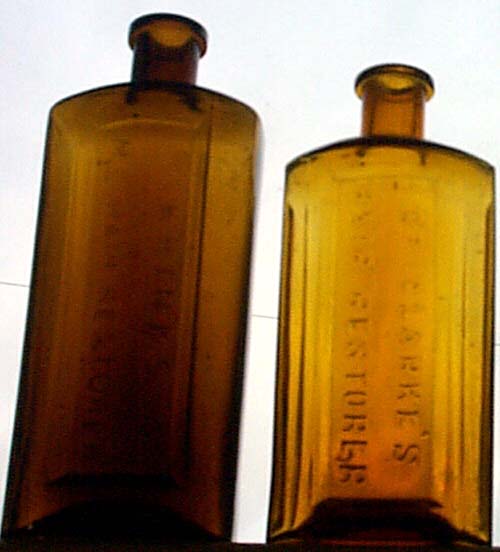 Manchester) Very large bottle, does have a small crack in the lip but this is at the back. $25
2.. Golden amber G F DAVIES HAIR RESTORER WELSHPOOL. Another early (late Victorian era) bottle, this item from Wales. Does have some slight surface bruising around the some letters but again, extremely scarce. $30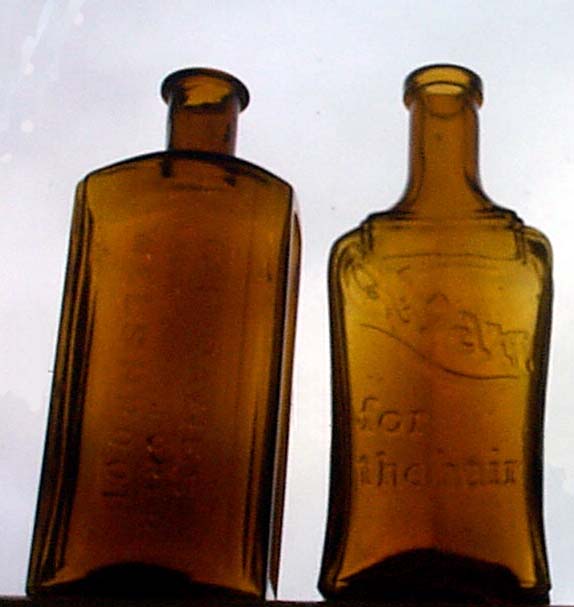 3. Golden amber Q-BAN FOR THE HAIR. A much later bottle now, with through-the-lip mould line. Very fancy shape and a very unusual hair, never seen another !! $35 (ABM)
4..Golden amber brown - MADAME GIRARD'S HYGIENIC on sunken front panel plus HAIR RESTORER on side panels. Another early hair. Does have a slight bruise inside the lip so only $20
5.. Brown Dr. Wilsons Hair Restorer. Fancy shape hair bottle with a taller than average neck and a snip at $25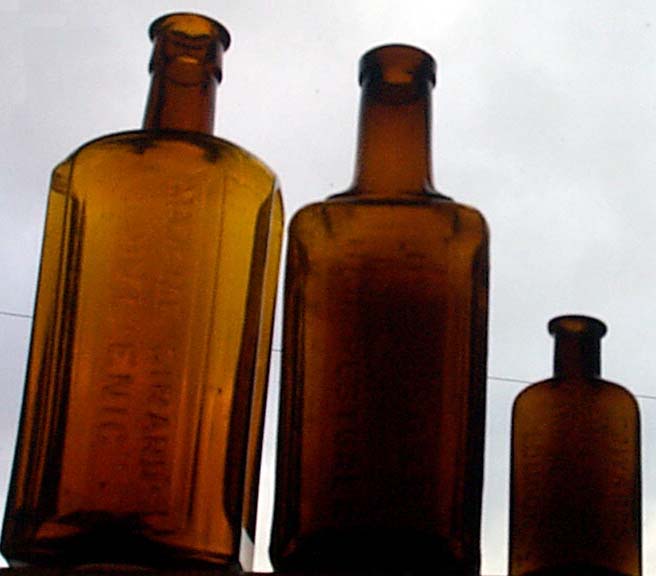 6.. Brown EDWARDS HAIR PRODUCER & RESTORER LONDON.
BLUE / COBALT HAIRS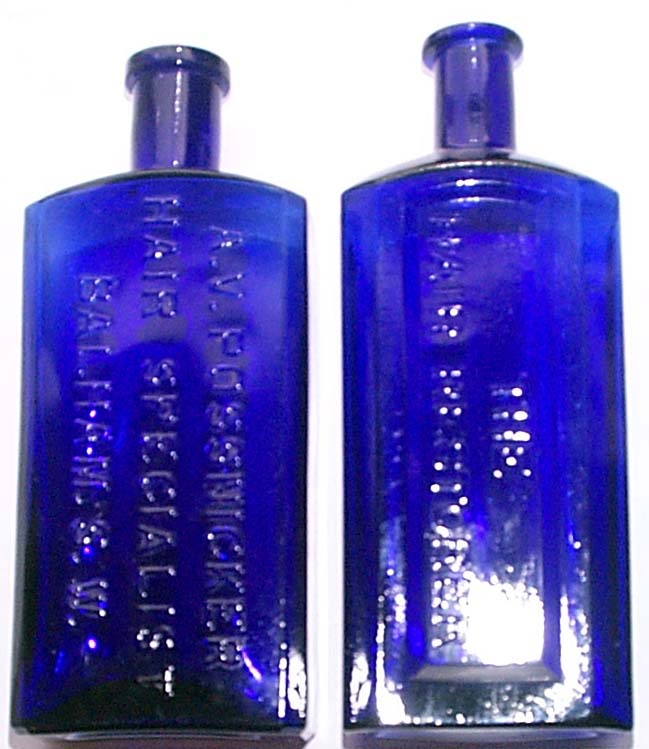 7..Cobalt blue A V POSSNICKER HAIR SPECIALIST BALHAM SW. Has 12oz embossed on base and is one of the largest hairs I have ever seen A rare hair from London ! NOTE lip has been professionally restored, main body of the bottle is untouched. Extremely rare hair $35
8..Cobalt Blue HAIR RESTORER. Has York Glass Company trade mark on base. $40
9. Cobalt Blue THE HAIR RESTORER - $40
10.. Cobalt LAURIES LILLYBALM - early hair cum perfume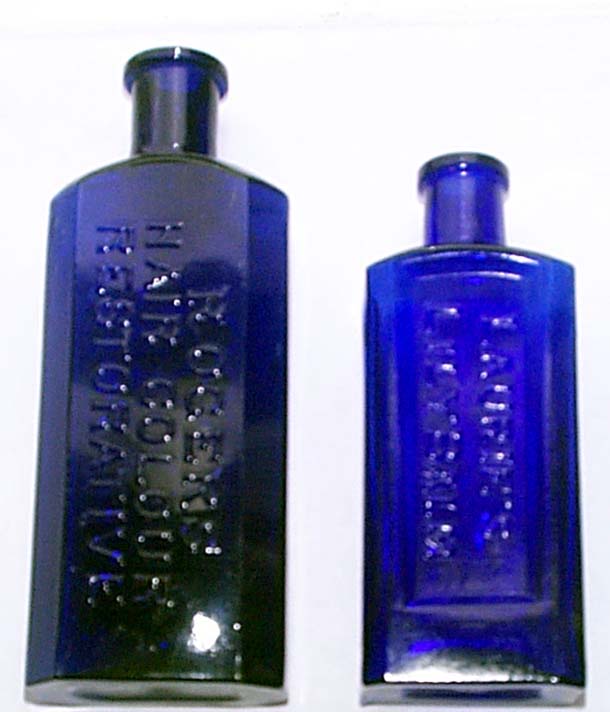 which is embossed on an inset panel. Only $35
LABELLED HAIRS
11. - THE GEORGE R SIMS HAIR RESTORER - "TATCHO" - Full pictorial label on front plus original sprinkler type top. This is a clearglass bottle embossed on side panel - TATCHO. $30
All prices above do include postage to the USA and CANADA.
E-mail for orders Bygonz@yahoo.com